Already in 1732 the first contacts were made in Canton between representatives for the peoples of China and Sweden. On the first voyage by a ship from the Swedish East India Company seated in Göteborg, the director of the company also acted as minister plenipotentiary for the King of Sweden to the Emperor of China.
The SOIC company upheld its business relation with China for almost a century.
Today, continuous and beneficial relations between our peoples are well established.
The cities of Shanghai and Göteborg have since many years signed a "sister-cities" agreement and are developing cooperation in many different fields.
The Swedish investments in China have grown rapidly and many Chinese and Swedish companies have started joint-ventures for mutual benefits. The interest for China and Chinese culture have quickly grown in Sweden and the number of Swedish tourists visiting the country have increased tremendously in the last decades.
In Sweden, and not least Göteborg, we have seen some very interesting exhibitions representing Chinese culture which have helped in creating this interest.
I hope that the exhibition in the Palace Museum in connection with the 80 years anniversary will show the long, peaceful relations between our two countries and also help to create interest for Sweden in China.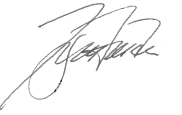 Jörgen Linder
Lord Mayor of Göteborg