Hongkong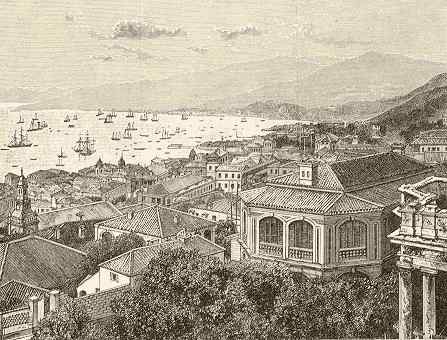 Hong Kong is an administrative region of China, consisting of a mainland portion located on the country's southeastern coast and more than 200 islands. Hong Kong is bordered on the north by Guangdong Province and on the east, west, and south by the South China Sea. Hong Kong was a British dependency from the 1840s until July 1, 1997, when it passed to Chinese sovereignty.
The British control of Hong Kong began in 1842, when China was forced to cede Hong Kong Island to Britain after the First Opium War. In 1984 Britain and China signed the Sino-British Joint Declaration, which stipulated that Hong Kong return to Chinese rule in 1997 as a Special Administrative Region (SAR) of China.
Jingdezhen
A visit to Jingdezhen in 1991-92
Shanghai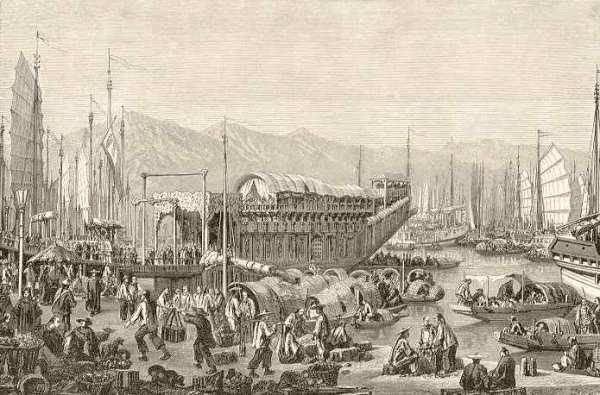 Shanghai began more than 1000 years ago as a fishing village. It was officially designated a market town in 1074 and a market city in 1159. The main activities at the time were fishing, farming, crafts, commerce and shipping. Shanghai continued to grow during the Ming dynasty (1368-1644). Near the beginning of the 15th century, when Shanghai had an estimated 64,000 households, a new channel was cut north to the Yangtze in order to permit better drainage and to keep the outlet to the Yangtze and the East China Sea from filling with silt. This also provided a much more reliable and shorter channel for river traffic to the Yangtze.
Shanghai grew rapidly during the Qing dynasty (1644-1911) when the development and use of cotton as a fabric material became widespread. By the 18th century the city was a prosperous center of cotton farming, and fabric and garment production.
The first of the Opium Wars between Britain and China ended with the Treaty of Nanjing in 1842 and a supplementary agreement signed in 1843. As a result, China was forced to open Shanghai to British trade and residence. Other countries demanded and received similar privileges. British, French, and American citizens were awarded small territorial zones north of the original walled Chinese city. While there was some development and expansion, the foreign community numbered only a few hundred individuals until the late 19th century.
In some places of the harbor, as depicted on the engraving, are only native craft. These vessels range from fifty to two hundred feet in length the largest of them have three masts and a short bowsprit. They are elevated bow and stern, and have sails of matting, run through with strong bamboo rods, and hoisted by a large rope. The mainsail of a large junk will weigh several tons. Among the vessels may be seen, here and there, great dismasted junks used as restaurants and thronged all day by a merry crowd. Upon the wharves much small traffic is carried on; idlers loiter, children play at ball or at Chinese shuttlecock, striking the bird with the foot instead of with a battledore; and gamblers with cards or dice stake the very clothes they wear, their houses, their wives and children or even the fingers on their hands.
X´ian
---
Music on this page: "A Beijing Tune" I found at Xiaowei's little site on the Web


The satellite photo courtesy of SSC Satellitbild, NOOA-11 GAC Image ©SSC Satellitbild 1993, Kiruna, Sweden.
Web page design © Jan-Erik Nilsson