A visit to Sabu Terracotta Pottery at Denpasar
Bali 2012
Text & Photo © JE Nilsson & CM Cordeiro 2012
6. LEAD GLAZE
A lead glaze for the pots was prepared on the site by melting pure lead sheaths in a cast iron wok, over an open fire just near the kiln. The purpose was to make the lead oxidize (mix with the air) and be turned into a crude powder that then would be ground into a white lead powder. If applied directly on the terra cotta pots this would as far as I understand become a clear glaze. If mixed with other coloring agents such as copper oxide, the glaze could be turned green or brown depending on firing conditions smoky or non smoky fire, etc.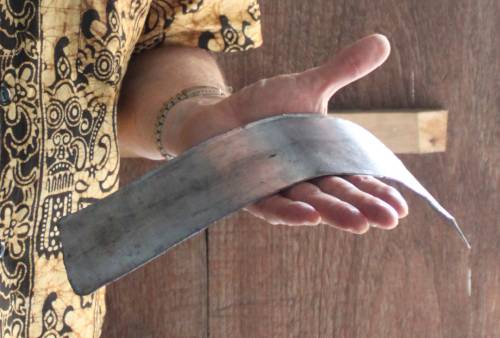 The glaze was prepare by melting lead metal sheaths in a cast iron wok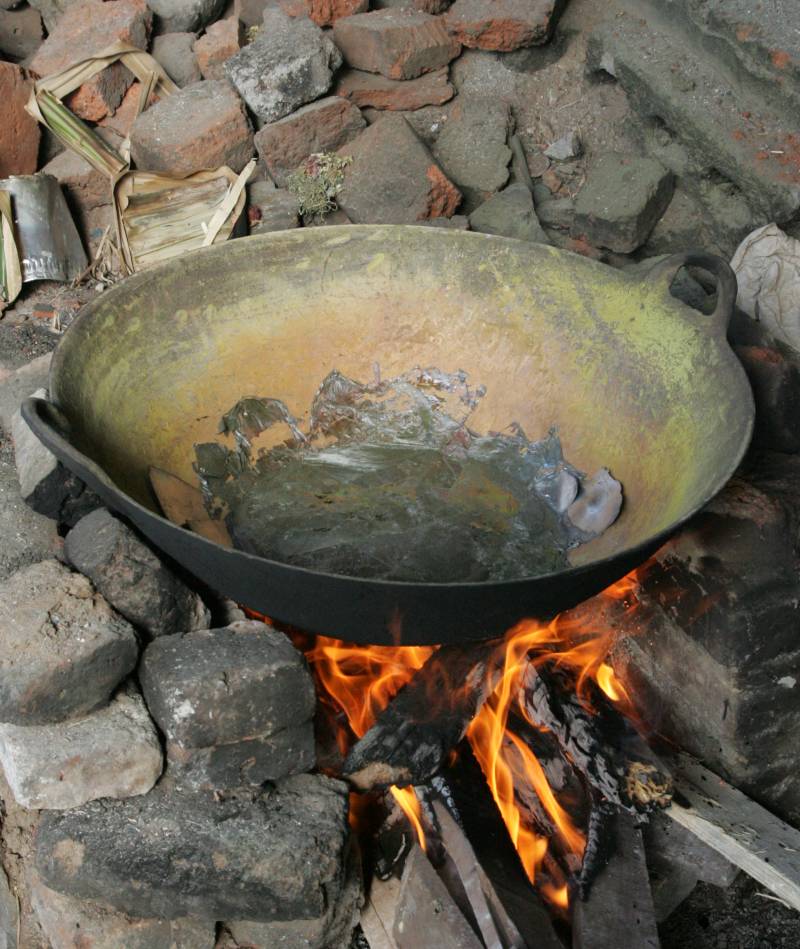 While I was taking pictures the friendly potter scraped around some extra in the wok to show how it was done. Somehow a piece of mud or something wet followed the scrape into the boiling lead and promptly exploded.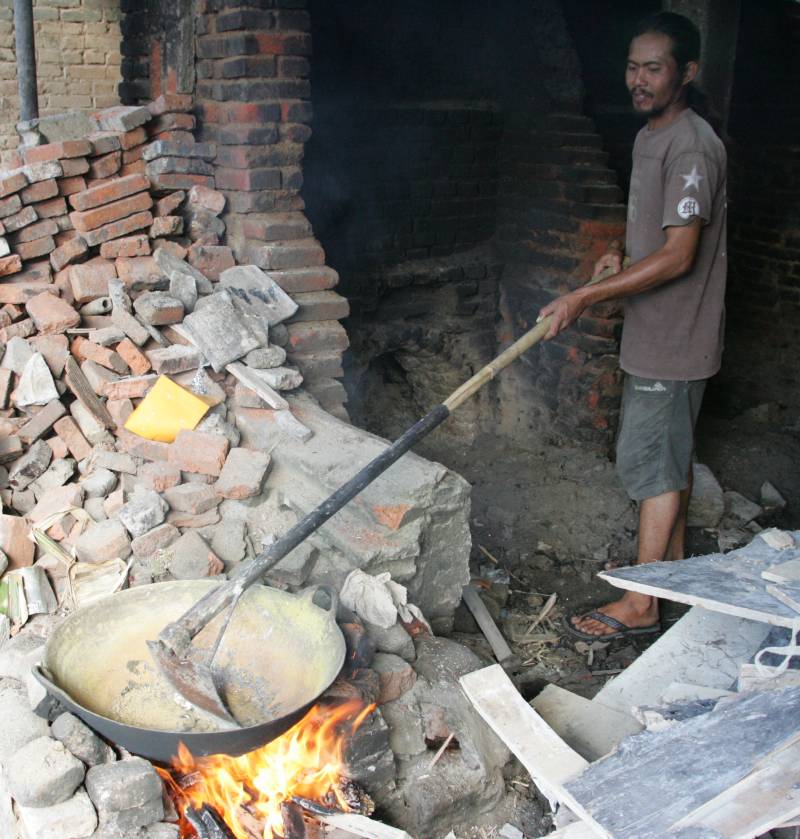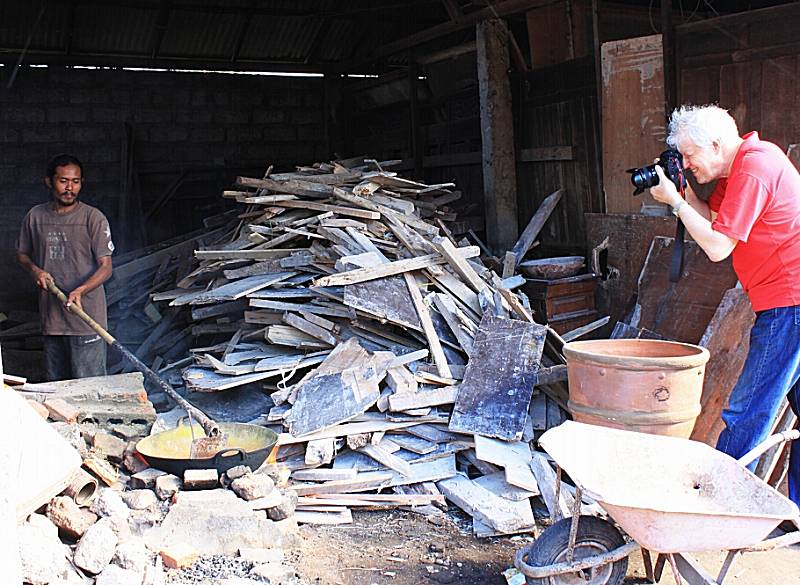 This picture actually showing the liquid lead being thrown up in the air and incidentally, all over both of us as in millions of small droplets of liquid lead.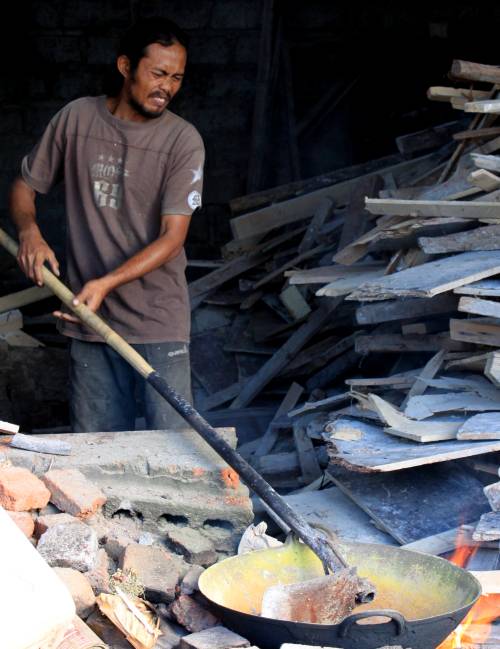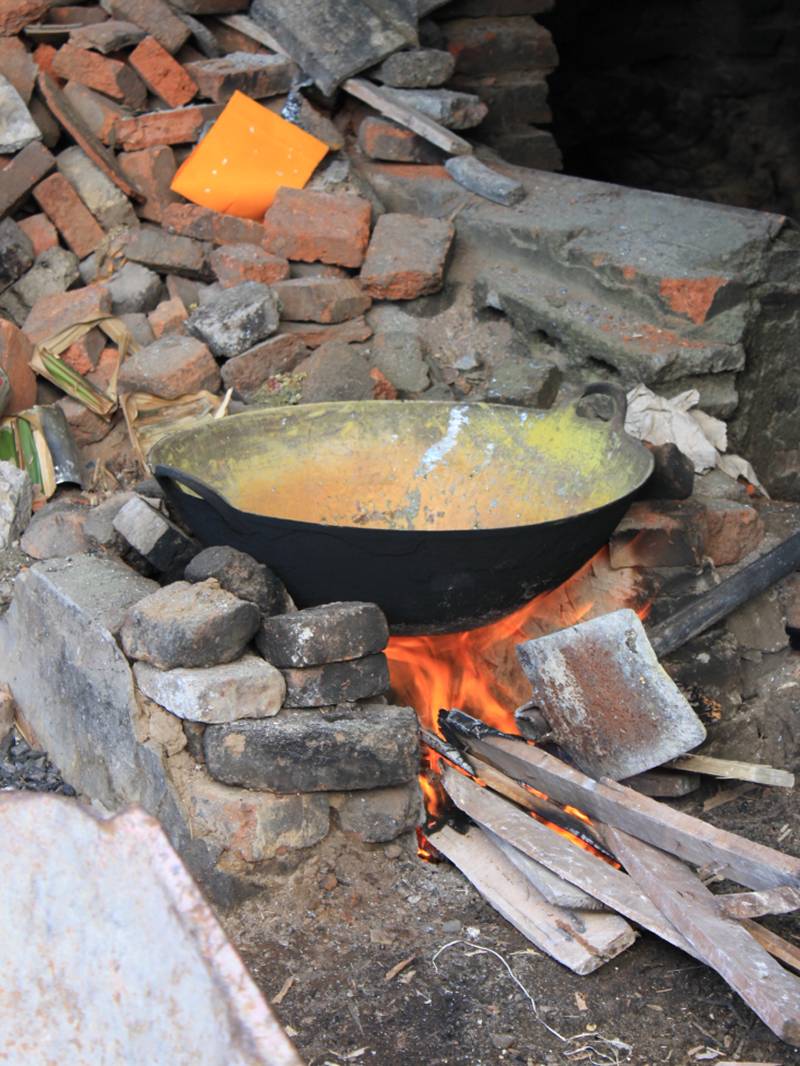 Text and photos on this webpage are copyright © Cheryl Marie Cordeiro and Jan-Erik Nilsson, Gotheborg.com, Sweden 2013