The Smithsonian Reading List for Ceramics of China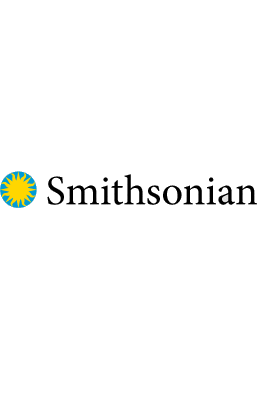 Ceramics has always been popular in the West. In addition to the many excellent works published in earlier years, there has been a tremendous amount of literature in the last 20 years on Chinese pottery and porcelain.
Titles listed below are chiefly historical surveys, general studies, studies on various periods, and catalogs of large collections.
It is impossible to list all the museum collection catalogs or catalogs of exhibitions of one particular collection.
The Art of the Yixing Potter: the K.S. Lo Collection, Flagstaff House Museum of Tea Ware. Hong Kong: The Urban Council, 1990.
In Chinese and English, the exhibition catalog describes Yixing stoneware, its history, some Yixing collections, and the collecting of such ware in the West.
Beurdeley, Michel & Guy Raindre. Qing Porcelain: Famille Verte, Famille Rose, 1644-1912. New York: Rizzoli, 1986.
Translated from French La Porcelaine des Qing, the work describes in detail the Qing porcelain of various types and forms, such as monochrome, blue and white, polychrome, eggshell, imperial wares, and export and mounted porcelain. It also has information on techniques used, provincial factories in Fujian, Yixing and Guangdong.
Carswell, John. Blue and White: Chinese Porcelain and its Impact on the Western World. Chicago: David and Alfred Smart Gallery, 1985.
Catalog of an exhibition at the Smart Gallery, University of Chicago, on this very popular type of Chinese porcelain.
Chinese Copper Red Wares (Percival David Foundation of Chinese Art monograph series ; no. 3), edited by Rosemary E. Scott. London: The Foundation, 1992.
Scholarly and scientific studies on Chinese copper red ware, its evolution and development, the microstructure and the glaze.
Curtis, Julia B. Chinese Porcelains of the Seventeenth Century: Landscapes, Scholar's Motifs and Narratives, with an essay by Stephen Little. New York: China Institute in America, 1995.
Catalog of an exhibition at China Institute Gallery, New York, it describes porcelains made at Jingdezhen between 1630 and 1700, focusing on the motifs of landscapes, scholar's pursuits and the influence of Chinese landscape painting on the decoration of ceramics.
Davison, Gerald. The Handbook of Marks on Chinese Ceramics. London: Han-Shan Tang, 1994.
An update of the author's a Guide to Marks on Chinese Porcelain.
Garnsey, Wanda and Rewi Alley. China: Ancient Kilns and Modern Ceramics: A Guide to the Potteries. Canberra: Australian National University Press, 1983.
Organized geographically by provinces, the guide provides information on pottery in these provinces, with informative descriptions and illustrations.
Gray, Basil. Sung Porcelain and Stonework. London: Faber and Faber, 1984.
Serves as a basic guide to Chinese porcelain and stoneware of the 10th-13th centuries. Also included are kiln sites, technological aspects, artistic, historic and social context.
He, Li. Chinese Ceramics: A New Comprehensive Survey from the Asian Art Museum of San Francisco. New York: Rizzoli, 1996.
The work claims that no English-language study of Chinese ceramic history has yet incorporated information recently published in China concerning its ancient kiln sites or any of the recent theories advanced by Chinese ceramic experts regarding regional kilns. In describing the Asian Art Museum's collection the author also provides an overview of the history of study of Chinese ceramics. It has a glossary and a list of museums with major collections of Chinese ceramics of the world.
Ho, Chuimei. Minan Blue-and-white Wares: an Archaeological Survey of Kiln Sites of the 16th-19th Centuries in Southern Fujian, China. (BAR international series ; 428). Oxford, U. K.: B.A.R., 1988.
A detailed report on the kiln finds of Minnan blue-and-white wares, in southern Fujian, with descriptions of five districts of sites and localities, technical skills used, organization of the production, thoughts for further research.
_____, ed. New Light on Chinese Yue and Longquan Wares. Hong Kong: Centre of Asian Studies, The University of Hong Kong, 1994.
Contains essays on the latest research on Chinese celadon and related celadon ware.
Howard, David S. The Choice of the Private Trader: the Private Market in Chinese Export Porcelain Illustrated from the Hodroff Collection. London: Zwemmer, 1994.
Based on the Hodroff collection, the author, owner of a company specializing in 18th-century Chinese export porcelain and heraldry, provides information on the East India trade and its porcelain, the special type of export ware.
In Pursuit of the Dragon: Traditions and Transitions in Ming Ceramics. Seattle: Seattle Art Museum, 1988.
Catalog of an exhibition of ceramics from the collection of the Idemitsu Museum of Art, Japan, it traces the Adevelopment of ceramic styles from the Yuan to the Ming dynasties and documents the full flowering of Ming ceramics production.@ The motif of dragon is discussed and interpreted. The catalog includes several other essays.
Iron in the Fire: the Chinese Potter's Exploration of Iron Oxide Glazes: An Exhibition Held at the Ashmolean Museum, Oxford. London: The Oriental Ceramic Society, 1988.
The 1988 exhibition and the catalog provide technical information on the wide range of iron-based colors found on Ming and Qing porcelains.
Jenyns, Soame. Ming Pottery and Porcelain. 2nd ed. London: Faber, 1988.
This 2nd edition has a foreword by Margaret Medley, an introduction by William Watson, and has added more color plates. The bibliography is an updated version.
Kerr, Rose. Chinese Ceramics: Porcelain of the Qing Dynasty 1644-1911. London: Victoria and Albert Museum, 1986.
Drawing from examples of V & A collections, the study is a useful introduction to Qing ceramics, focusing on objects produced for domestic use. Has a very useful chapter on sources in Chinese, French and English on the history of Jingdezhen. Also discussed is Jingdezhen kiln technology.
Li, Chih-yen and Ch'eng Wen. Chinese Pottery and Porcelain. Beijing: Foreign Languages Press, 1984.
Translated from Chinese, the work provides an overview of the history of Chinese pottery and porcelain and their place in other cultures. It also provides a list of important ancient kilns in China, arranged by name of kiln, location, dates, products and bibliography.
Macintosh, Duncan. Chinese Blue & White Porcelain 2nd ed. Hong Kong: Book Marketing Ltd., 1986, reprinted with minor amendments 1988. (The 3rd edition was published in 1994)
Provides a detailed survey of this particular type of ware, one of the most popular Chinese porcelains, beginning with the 14th to the 19th centuries, the exports to Southeast Asia, and to the West. A brief description on the manufacture of blue and white and a list of decorative motifs and marks are also provided.
Medley, Margaret. The Chinese Potter: a Practical History of Chinese Ceramics. 2nd ed. Oxford, U. K.: Phaidon, 1980. (1st ed. published in 1976)
The work provides a very useful overview of Chinese ceramics, the technology, formation and development, varieties and forms.
_____. T'ang Pottery and Porcelain. London: Faber and Faber, 1981.
The work includes all kinds of Tang potteries, not only the better known Tang horses in three-colored glaze, but also lead-glazed and unglazed earthenwares, as well as high-fired wares of the Tang dyansty (618-907).
Mino, Yutaka and Katherine R. Tsiang. Ice and Green Clouds: Traditions of Chinese Celadon. Indianapolis: Indianapolis Museum of Art, 1987.
Catalog of a traveling exhibition with an excellent overview with details of Chinese celadon, its history and technological aspects. Appendix A is an article by Pamela Vandiver and David Kingery, ceramics scientists, entitled ACeladon: The Technological Basis of Their Visual Appearances,@ providing technical aspects of this ware.
Mowry, Robert D. Hare's Fur, Tortoiseshell, and Partridge Feather: Chinese Brown- and Black-glazed Ceramics, 400-1400. Cambridge, MA: Harvard University Art Museums, 1996.
Catalog of a traveling exhibition, the first exhibition to feature this type of ware which was first made in the Han (206 B.C.-220 A.D.), reached the golden age during the Song, Jin, and Yuan periods (10th-13th centuries). The title of the book derives from the names of markings on these wares. In the West, it is called temmoku.
Mudge, Jean McClure. Chinese Export Porcelain in North America. New York: Clarkson N. Potter, 1986.
Provides a historical survey of the history of collecting Chinese porcelain in North America, from the late-16th to the early-20th century. One chapter deals with the United States where the China trade began in late-18th century.
New Perspectives on the Art of Ceramics in China, edited by George Kuwayama. Los Angeles: Los Angeles County Museum of Art, 1992.
It contains seven papers delivered at a symposium on the ceramic art of China. They discuss recent finds of Chinese Song and Yuan, Ming and Qing ceramics; ceramic decoration in the Ming and Qing, recent researches into the technology of Chinese ceramics.
Percival David Foundation of Chinese Art. Imperial Taste: Chinese Ceramics from the Percival David Foundation. San Francisco: Chronicle Books, 1989.
Catalog of a traveling exhibition in the United States, with outstanding examples of the Ming and Qing imperial porcelain in the collection.
Bi, Keguan. Chinese Folk Painting on Porcelain. Beijing: Foreign Languages Press, 1991.
Translated from Chinese, the book discusses the art of underglazed porcelain painting at private kilns, various styles, decorations and artistic values.
Porcelains of Jingdezhen (Colloquies on Art & Archaeology in Asia; no. 16), edited by Rosemary E. Scott. London: Percival David Foundation of Chinese Art, 1993.
Contains 12 papers on the Jingdezhen kilns and their products, the most recent archaeological finds, types of wares from the Song, Yuan, Ming and Qing dynasties, and export porcelain.
The Quest for Eternity: Chinese Ceramic Sculptures from the People's Republic of China. Los Angeles: Los Angeles County Museum of Art, 1987.
Catalog of an exhibition, organized jointly by Los Angeles County Museum of Art and Chinese Overseas Archaeological Exhibition Corporation, with four essays on Chinese beliefs in the afterworld, the Qin and Han tombs and mortuary architecture, funerary sculpture, and sculptural development of ceramic figures. Also listed in ASculpture.
Reflexos: Símbolos e Imagens do Cristianismo na Porcelana Chinesa ' Reflections: Symbols and Images of Christianity on Chinese Porcelain. Lisboa: Santa Casa da Misericordia de Lisboa, 1996.
Catalog of an interesting exhibition at Museu de São Roque, Portugal, focusing on symbols and images of Christianity depicted on Chinese porcelain.
Scott, Rosemary E. Percival David Foundation of Chinese Art: A Guide to the Collection. London: The Foundation and the School of Oriental and African Studies, University of London, 1989.
A booklet introducing the Foundation, the founders of the collection, the scope of the collection, and different wares from the Song, Jin, Yuan, Ming and Qing dynasties.
_____. Elegant Form and Harmonious Decoration: Four Dynasties of Jingdezhen Porcelain. London: Percival David Foundation of Chinese Art, 1992.
Catalog of the anniversary exhibition at the Foundation, June-Sept. 1992. The objects are both from the Foundation and the collection of C.P. Lin. The catalog is chiefly color-illustrated with the author's introduction on Jingdezhen porcelain.
Spirit of Han, editor Aileen Lau. Singapore: The Southeast Asian Ceramic Society, 1991.
Catalog of one of the Southeast Asian Ceramic Society's exhibitions, due to the fact that large quantities of Han ceramics had come onto the market in recent years. The pieces shown were loaned from the members. The catalog describes the functions of Han ceramics, practical or ritualistic, which reflect life and beliefs in Han times.
Transactions of the Oriental Ceramic Society, ISSN 0306-0926. London: The Society, 1923-
Begun with an unnumbered issue for 1921/22, it is published annually. Many of the articles are studies on Chinese ceramics, but also on other aspects of Chinese and Asian art.
Tregear, Mary. Song Ceramics. New York: Rizzoli, 1982.
Similar to Basil Gray's book.
Vainker, S.J. Chinese Pottery and Porcelain: from Prehistory to the Present. London: British Museum Press, 1991.
A general survey with concentration in chapter 7 on Ming and Qing imperial porcelain. Examples are from seven selected papers from a 1989 symposium in conjunction with the exhibitions Imperial Taste and In Pursuit of the Dragon.
Valenstein, Suzanne. A Handbook of Chinese Ceramics. 2nd ed. New York: Metropolitan Museum of Art, 1989.
Partially rewritten and much enlarged edition, the work includes an index, more illustrations and new information from recent archaeological discoveries. It provides a description of the Metropolitan Museum's collection, but also gives a history of Chinese ceramics.
Watson, William. T'ang and Liao Ceramics. New York: Rizzoli, 1984.
One of his several works on ceramics from different periods. This work deals with the Tang dynasty (618-907) and Liao dynasty (947-1125).
_____. Pre-tang Ceramics of China: Chinese Pottery from 4000 BC to 600 AD. Boston: Faber and Faber, 1991.
The work traces the history of ceramics from the earliest appearance of pottery to the Tang dynasty. Information is organized geographically by regions with descriptions of local characteristics, the development of kilns and vessel shapes and models, using archaeological reports and other studies by Chinese scholars.
Wood, Nigel. Chinese Glazes: Their Origins, Chemistry, and Recreation. Philadelphia: University of Pennsylvania Press, 1999.
The work traces the development of glazes from the earliest times to the present day, focusing on production and techniques.
Prepared by the Library of the Freer Gallery of Art
and the Arthur M.Sackler Gallery
in cooperation with Public Inquiry Services,
Smithsonian Institution 1999
Revised 11 October 2000