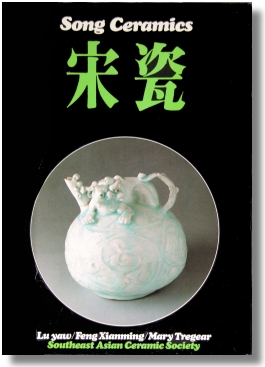 This is an excellent reference book to get a fair understanding of all those Song and Yuan dynasty green wares.
It deals mostly with common Song dynasty export wares. Well illustrated in color and a concise summary of some very informed opinions. Some information is improved upon today but I still don't want to be without this book.
Published by Southeast Asian Ceramic Society 1983 in a limited edition of 2000 copies, it might be a bit difficult to find but if you stumble over a copy I think you will find it useful. There are better books today but it still a good compliment or an OK beginning if you don't want to goo too deep into the details.
ISBN 9971837269
CLASSIC – A bit dated but straightforward guide to typical South East Asian market Song and Yuan trade ceramics