Blue and White // Ship Wreck Cargoes // Transitional 1620-1683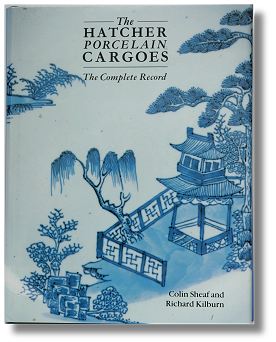 Overview and general presentation of the two first of Michael Hatchers porcelain cargoes, the Ming junk cargo (c. 1643-1646) from a seventeenth century Chinese junk, and the Dutch East Indiaman Geldermalsen that foundered in 1752.
I think this is a good reference for the Hatcher cargoes, in particular the 1640's junk. This book and the actual auction catalogs covers it very well. I would not call this book indispensable but the color pictures of the 1640s junk cargo are good and considering the precise dating of the pieces this is a valuable reference.
192 pages
212 illustrations of which 138 in color
Phaidon/Christies, 1988.
ISBN. 0 7148 8046 9