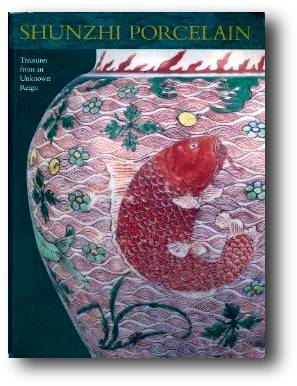 Shunzhi Porcelain – Treasures from an Unknown Reign

By: by Michael Butler, Stephen Little and Julia B. Curtis
The Shunzhi era (1644-61), marking the end of the Ming Dynasty and the beginning of the Qing, was a transitional period in Chinese history. As far as porcelain was concerned, until the last 20 years, it was a little-known reign not only in the West but in China itself.
By the late 1630s, painters on porcelain had developed a new, highly recognizable, and successful style. Many of the innovative themes were taken from woodblock prints, with landscapes and narrative scenes particularly inspired by contemporary scroll and album paintings. Soon after 1644, potters began to paint wonderful landscapes, with stylistic devices such as clouds and rock formations used to fill in the "back" of the pot.
The beauty and liveliness of the pots' paintings, along with the evolving shapes of the pots, stands out and makes these years a most significant period the art history of China. In the Shunzhi era, more than any other time in the last 500 years of Chinese porcelain, there was a strong emphasis on individual works of art, each one unique.
This is hands down the best book on Transitional Porcelain I have ever seen, but no books I have listed here are bad. The list of authors tells it all.
I cannot believe why it is so inexpensive. It is very sad if it is because the porcelain prices themselves have gone through the roof but it would not need to be. Pieces from this period between the two last dynasties can still be had and is usually priced below its merits, just because there were no Imperial court around that kept an eye on what the best potters did. From an artistic point if view, this period is a high point in the history of Chinese ceramics. This books shows why.