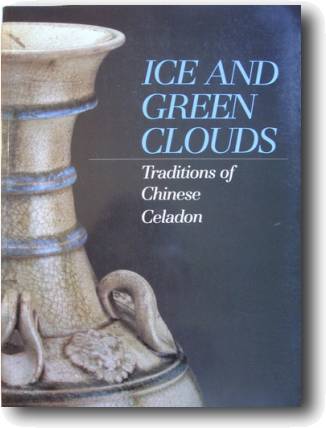 Ice and Green Clouds: Traditions of Chinese Celadon
Catalog of a traveling exhibition with an excellent overview with details of Chinese celadon, its history and technological aspects. Appendix A is an article by Pamela Vandiver and David Kingery, ceramics scientists, entitled Celadon: The Technological Basis of Their Visual Appearances, providing technical aspects of this ware.
Ice and green clouds: traditions of Chinese celadon. By Yutaka Mino and Katherine R. Tsiang. pp. 240, illus. in col. and b. and w., map. Indianapolis, Indianapolis Museum of Art in co-operation with Indiana University Press, 1986.
Paperback
Publisher: Indiana Univ Pr (June 1987)
Language: English
ISBN-10: 0936260173
ISBN-13: 978-0936260174
Product Dimensions: 11.6 x 8.8 x 0.8 inches
Shipping Weight: 2.2 pounds