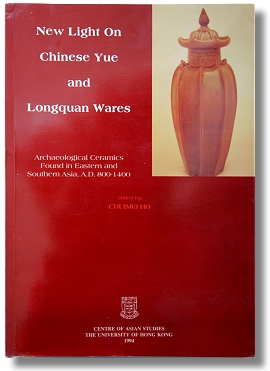 New Light on Chinese Yue and Longquan Wares: Archaeological Ceramics Found in Eastern and Southern Asia, A. D. 800-1400
Contains essays on the latest research on Chinese green wares. The material consists of 20 papers presented on a conference on Zhejiang green wares from the ninth through the Fourteenth Century. It covers mainly three topics; the production of Yue and Longquan (Celadon) wares; domestic and overseas distribution, and; their influence on products from other ceramic centers.
From an academic point of view this is a reference publication that will remain important for years to come. I believe it is also interesting for the serious student.
My paperback version is a bit too heavy for its binding.
408 pages.
Figures and maps, mostly in black and white.
Hong Kong: Centre of Asian Studies, The University of Hong Kong, 1994.