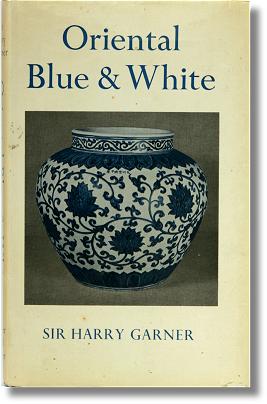 Oriental Blue and White, Sir Harry Garner
One of several old books on the subject I really like. It's a time tested classic, originally published in 1954. Personally I think the third edition is the best. Garner is very "readable" even if later research has proved him not entirely correct in some details, but that will eventually happen to everybody, and does not detract from the overall understanding of the subject of Chinese porcelain that this book will bring.
It is a splendid classic and belongs in any serious reference library, but just that it does not need to come in there first, it should some day, but there is maybe no need to buy this book as one of your first.
Hardcover: 104 pages
Publisher: Faber and Faber
Language: English
ISBN-10: 0571047025
ISBN-13: 978-0571047024
Classic introduction to Chinese Blue and White porcelain, mostly Ming. If you started to collect Chinese porcelain a few decades ago, this was on of the books you would find useful as an introduction to this exclusive passtime.