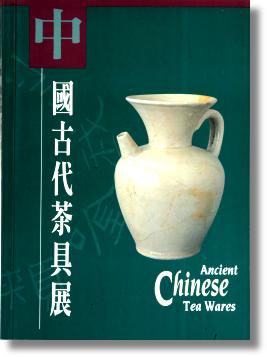 Ancient Chinese Tea Wares = Zhongguo gudai cha ju zhan.
This is a catalog from an exhibition of tea wares jointly presented by the Urban Council, Hong Kong and the National Museum of Chinese History, Beijing. Besides illustrating 100 items connected to the drinking of tea it also explains the use of tea utensils and also details the development in the Chinese tradition of tea. From the Jin dynasty and up until the late Qing dynasty.
It is a good reference for Song pottery and the catalog also presents pieces from Ming and the Qing dynasties in porcelain, pewter and Yixing pottery. Undoubtedly this is for the tea specialist but the selection of items is interesting and illustrates pieces that maybe in a different context would have failed to attract much attention. There are better book on Song ceramics, but for tea drinking paraphernalia through the centuries, there are few better books.
Paperback
240 pages, 100 illustrated items, full color.
Publisher: Hong Kong: The Urban Council of Hong Kong, 1994
ISBN-10: 9622151272
ISBN-13: 978-9622151277