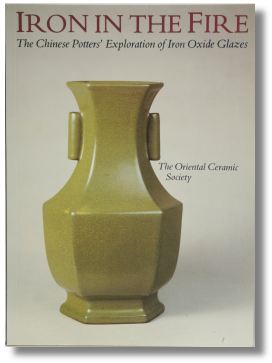 Iron in the Fire: The Chinese Potters' Exploration of Iron Oxide Glazes
Iron in the Fire: the Chinese Potter's Exploration of Iron Oxide Glazes: An Exhibition Held at the Ashmolean Museum, Oxford.
The 1988 exhibition and the catalog provide technical information on the wide range of iron-based colors found on Ming and Qing porcelains. This is a very good book with beautiful illustration of a number of very good and important pieces. I also find it quite interesting to see the variations of color that could be accomplished by one metallic colorant oxide – iron. As usual the people at Percival David Foundation felt we should know this and as usual, they are right.
Hard to find.
London: The Oriental Ceramic Society, 1988.
Paperback: 88 pages
Publisher: Ashmolean Museum Publications (January 1, 1988)
ISBN-10: 0903421232
ISBN-13: 978-0903421232