Blanc-de-Chine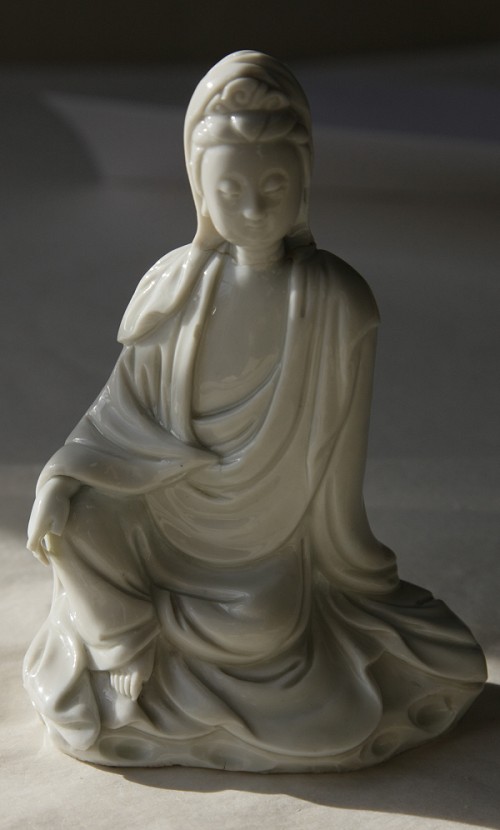 French term generally used to refer to undecorated ivory white porcelain pieces made for export by the Dehua are kilns in the Fujian province, during the 17th-18th centuries. Many early European porcelain factories copied the style. Blanc de Chine wares are covered with a clear glaze which seamlessly seems to adhere to the porcelain body.
The figures are usually not decorated although pieces with a secondary, painted, color decoration are known from Western collections.
Shapes include crisply modeled Guanyin figures and westerners in Dutch hats, horn shaped libation cups, bowls, joss stick holders, water droppers and so on.
Ideally only the export porcelain of the late Ming dynasty should be referred to with the western name "Blanc de Chine" while it is clear that a white porcelain ware has been made in this area from at least the Song dynasty, the earlier ware often copying Qingbai.
The physical characteristics between early and late Dehua porcelains points at that wares of the two dynasties transmit light differently. Those of the Ming era are said to have a pink translucency, those of the transitional period show a flesh colored to pale yellow tone, while those of the 19th century and later transmit a clear white light.
During recent times very good copies of Dehua ware are being made. The best clues to different the early wares from the later are by being very observant about shapes, any traces of slip casting and any unintentional flaws.