Vajra (Sanscrit), (Po-c'hai-lo)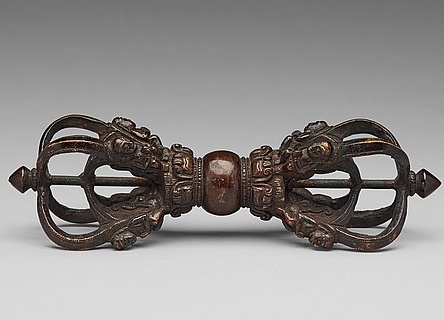 Is a ritual scepter and a symbol of Lamaist Power. The Thunderbolt is the emblem of the divine force of the Buddha's doctrine and the insignia of the Lama God. Sometimes two Vajras are depicted crossed (Visra-vajra).
The dorje or vajra was mainly employed in Tantric Buddhism in Tibet, in the Vedic ritual for dispelling evil forces from sacrificial enclosures. As such, it symbolizes spiritual forces and firmness of spirit. Bells are often found in opposition or as a complement to the vajra.