Hollow line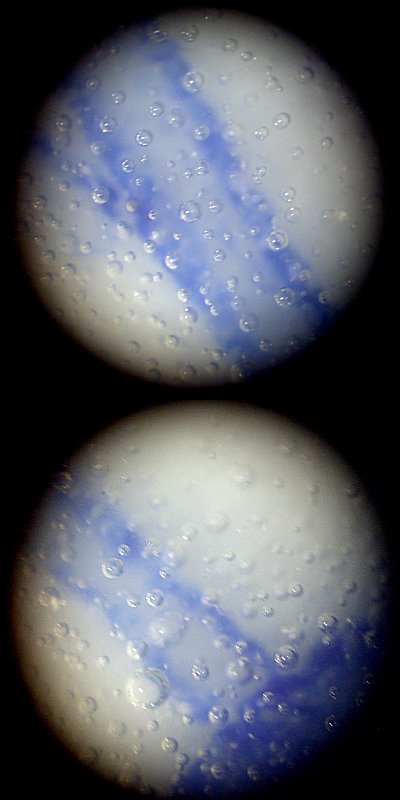 Photo: Jan-Erik Nilsson, 2003
Tendency of the cobalt particles to concentrate on the outer edges of underglaze blue brush strokes or washes.
The cause is not explained as far as I know. In later porcelain, the effect might have been caused by the porcelain being bisque fired before the decoration being applied.
The technique of bisque firing could have entered the Chinese porcelain industry with the Japanese technology that was introduced during the first decades of the 20th century, where this is the common practice.
In the original theory published by Calvin Chou in 1978 a late Qing time span was suggested during which this would have occured. To me the "hollow line feature" generally strongly suggests a late Guangxu/early Republic date, but similar effects can be found in all periods.