Fish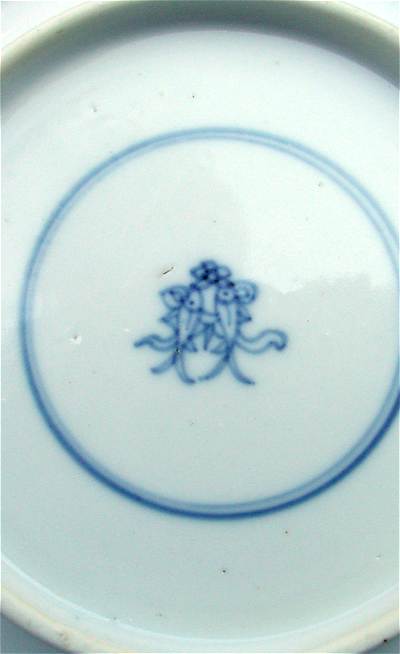 A fish is generally a symbol of 'multitude' and thus, happiness. The subject of fish among waterweed is a popular motif on Yuan blue and white porcelain. Its influence was probably inherited from well-known painters of fish such as Fan Anren, a painter of the Southern Song Academy active in the middle 13th Century.
An example of a hanging scroll attributed to Fan Anren of a carp swimming among waterweed is illustrated in Eight Dynasties of Chinese Painting, from the Nelson Atkins Museum, Kansas City, no.75. This decorative theme also appears on wares of different form, cf. a mid fourteenth century guan, illustrated by T. Misugi, Chinese Porcelain Collections in the Near East Topkapi and Ardebil, vol. II, no.T.1.
The image of a carp leaping out of the water at the Longmen Falls (Dragon's Gate) is a symbol of the struggling scholar trying to pass his examinations.
The illustration here is a "double fish" mark from a Scholars Examination Dish (Carp and Dragon), of the Kangxi period (1662-1722.